We are Lilian and Mark, Dutch from origin and we live and work for many years on Bonaire.
We are the owners of the villa and we manage it ourselves. We live next door, with our famous dive and watchdog Evert and a small dog Jan.
You rent your Bonaire Villa directly from it's owners.
Mark has a water sports and Watertaxi company and a car rental and Lilian has a swimming school and give lessons to local children. Even more, we love snorkeling, sailing, nature and people.
While on our holidays to our beloved Bonaire, we have rented several villas. As a result we perfectly understand what you are looking as our guest. We often searched for the perfect and affordable villa ourselves. Well, You have found it!
Furthermore, our villa is completely assembled and equipped by ourselves.
You can be sure that we always do our best to make your stay on Bonaire as comfortable as possible and we are happy to answer all your questions.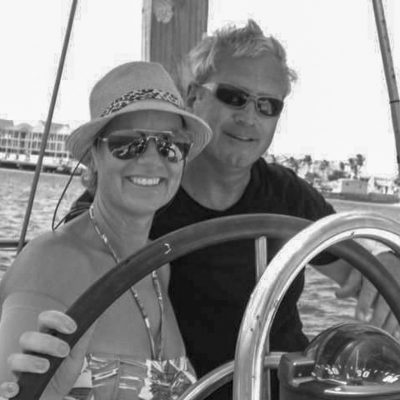 [bunch_testimonial cat="testimonial" image="607″ title="WHAT CUSTOMERS SAY" text="Read the reviews of our guests" num="9″ text_limit="100″]
[bunch_faq cat="faqs" title="FA" text="How can we help you? Our list of Frequently Asked Questions." text_limit="35″ num="6″ g_title="Q"]